With France's presidential election just days away, National Front (FN) candidate Marine Le Pen symbolically demanded the removal of an EU flag from the studio for a TV interview. Earlier she promised a referendum on France's EU membership if she wins the vote.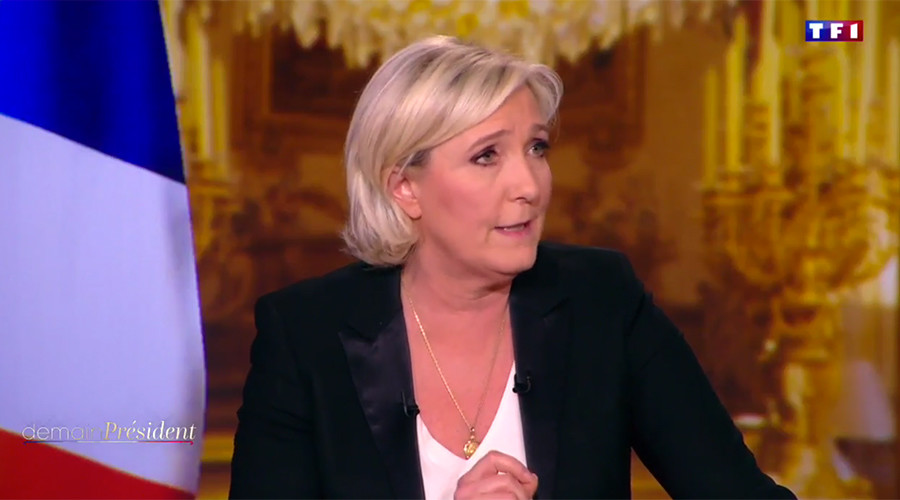 Political interviews in France often feature a combination of the national tricolor and the star-sprinkled blue-and-gold Flag of Europe – but not on Tuesday, when Le Pen visited the country's TF1 channel.
"To agree to take part in this program, Madame Le Pen, you asked us to remove the European flag that should have been behind you," said interviewer Gilles Bouleau by way of explanation.
"I want to be president of the French Republic, not of the European Commission, given that I believe the EU has done a lot of harm to our country, to our people, on an economic and social level, with the disappearance of borders," replied Le Pen.
Tags: EU; France; interview; Marine Le Pen