The death toll of Palm Sunday's terrorist attacks in Tanta and Alexandria increased to 45 on Monday, Egypt's Ministry of Health announced.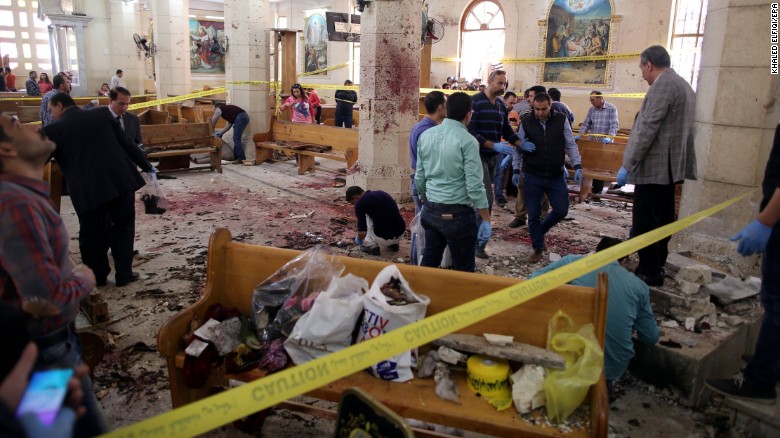 According to ministry spokesperson Khaled Meghad, the death toll in Tanta's Saint George Cathedral bombing rose to 28 people early Monday following the death of an injured citizen.
A suicide bomber blew himself up Sunday outside St. Marks Cathedral in Alexandria killing not less than 17 people and injuring 40 others only a couple of hours after Tanta's cathedral was bombed.
Egyptian authorities are currently investigating the bombings.
The Islamic State militant group has meanwhile claimed responsibility for the attacks.
Tags: death toll; Egypt; suicide attack