British Foreign Secretary Boris Johnson has cancelled his planned trip to Moscow hours before he was supposed to depart, citing the recent events in Syria.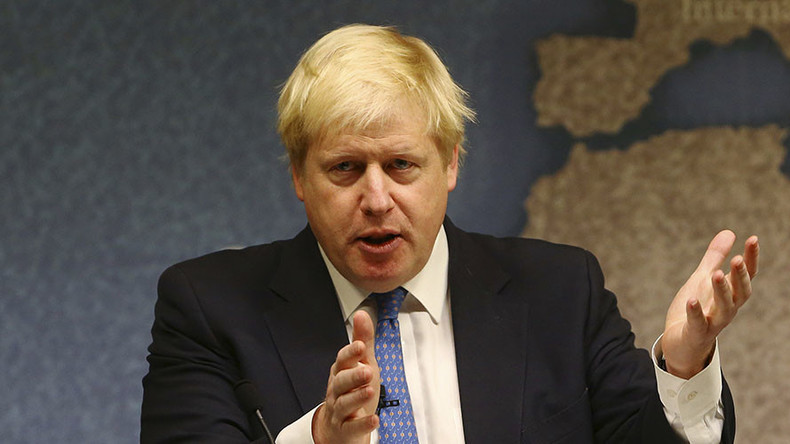 "Developments in Syria have changed the situation fundamentally," Johnson said in a statement.
The decision not to go to Russia was made after consulting with US Secretary of State Rex Tillerson, and instead Johnson will meet with his fellow G7 counterparts to talk about Russia's support for Syrian President Bashar Assad.
 "I discussed these plans in detail with [US] Secretary Tillerson. He will visit Moscow as planned and, following the G7 meeting, will be able to deliver that clear and co-ordinated message to the Russians."
"My priority is now to continue contact with the U.S. and others in the run-up to the G7 meeting on 10-11 April – to build coordinated international support for a ceasefire on the ground and an intensified political process."
Johnson was due to have a business lunch with Lavrov, and the two diplomats were later expected to hold a joint press conference on Monday. Johnson was also set to meet with Russian human rights activists and British business figures.
Tags: Boris Johnson; EU; Russia; Sergei Lavrov; UK