Russia's prime minister has said restrictions on food imports from certain countries will not be lifted in the near future because the Russian government doesn't want to "disappoint" its foreign partners, who are doing nothing to remedy the situation.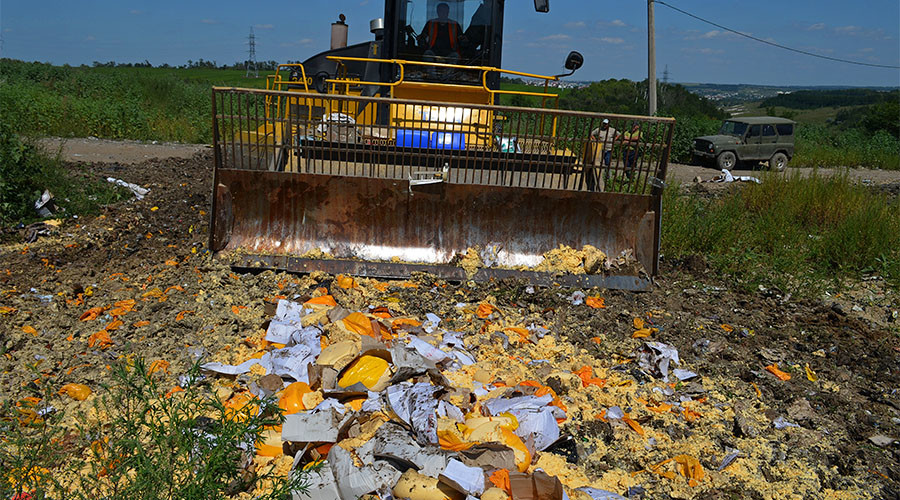 "The restrictions on imports of certain products – raw materials and food products – into Russia remain in force. This is why we are working in an absolutely calm manner. Our partners are making no efforts that could cause us to change our position. Let us not disappoint them – for us, this is only for the better," Dmitry Medvedev said at a Friday meeting with the Russian Agriculture Ministry's top officials.
The prime minister also said the trade sanctions imposed by the United States, the European Union, and their allies have prompted Russia to intensify its efforts to develop commercial ties with nations in the Eurasian Union. He added that Russia will do more to make its agricultural industry more competitive on the internal and international market.
In 2014, Western nations slapped Russia with economic sanctions to punish it for its alleged role in the conflict in southeast Ukraine and Crimea's reunification with Russia. In the same year, Russia responded with a broad embargo on food imports from all countries participating in the original sanctions plan.
Since then, the sanctions have been repeatedly extended and sometimes expanded by both sides. In December of 2016, the European Union extended its economic sanctions against Russia for another six months, and in June of 2016, Vladimir Putin signed a decree prolonging the retaliatory sanctions until the end of 2017.
A public opinion poll conducted in mid-March of this year revealed that 75 percent of Russians currently think that the government shouldn't give in to foreign pressure and change its policies because of the economic sanctions, which they believe are hurting both sides and will eventually be lifted.
Only 18 percent of respondents said the sanctions had inflicted serious damage on Russia's economy and that the government must take action have them canceled, while 59 percent said they were ready to put up with economic difficulties for the sake of maintaining the current foreign policy course, in particular regarding Ukraine.
Tags: Dmitry Medvedev; economy; food embargo; Russia