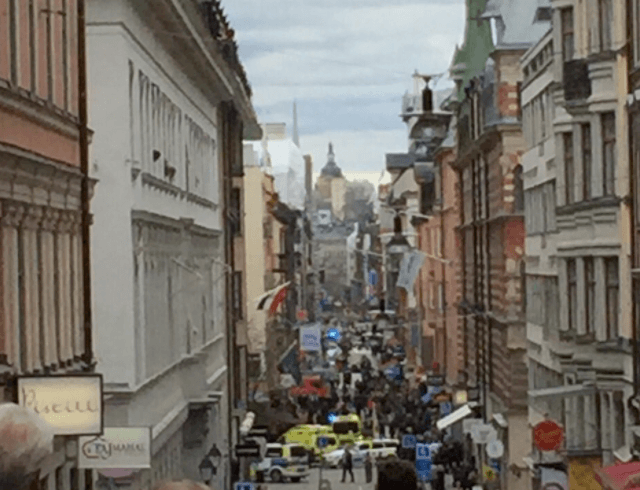 Swedish broadcaster SVT are now claiming that three people have been killed in the incident and that shots have been fired.
— Looks like attack (Stockholm) https://t.co/QERST1DINY

— Масаки (@iam_Masaki) April 7, 2017
The truck slammed into pedestrians near the Åhlens shopping centre on the Drottninggatan pedestrian street in the Swedish capital. According to Swedish paper Aftonbladet, the police on the scene are saying that the incident is likely a terrorist attack.
Newspaper Dagens Nyheter reports that there has been another shooting in the Fridhemsplan areas in Stockholm. It is unknown if the shooting is related to the incident in Drottninggatan at this time.
There are also many injured people in the incident, media reported citing Towe Hägg at Stockholm police.
According to Aftonbladet, a police car is driving around central Stockholm, shouting "warning, terrorist attack" through the loudspeakers.
Tags: casualties; EU; ramming; Stockholm; Sweden