A chemical attack presumably staged in the Syrian province of Idlib is a war crime and "bad news" for the Syria settlement talks in Geneva, British Permanent Representative to the United Nations Matthew Rycroft said on Tuesday.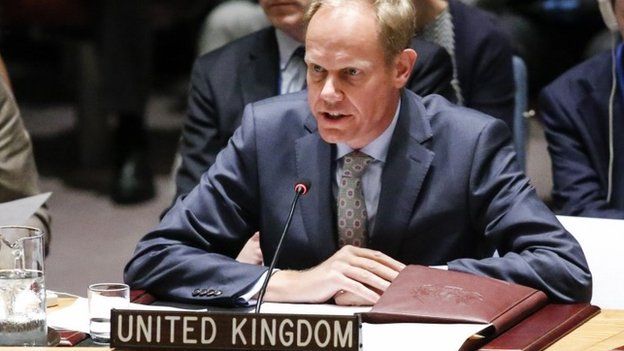 He said London and Paris have initiated an emergency meeting of the Security Council over the attack staged by the Syrian government forces, they claim. The diplomat said he hopes the meeting could be convened either later on Tuesday or on Wednesday. A regular meeting of the United Nations Security Council on the situation over the use of toxic agents in the Syrian conflict is scheduled for April 5.
"This is clearly a war crime and I call on the Security Council members who have previously used their vetoes to defend the indefensible to change their course," he said. "It's clearly very bad news for peace in Syria. But it demonstrates once again that the regime will stop at nothing to remain in power, even the use of the most heinous weapons imaginable."
France's Permanent Representative to the United Nations, Francois Delattre, stressed that all those responsible for the presumable attack must be brought to justice. "The perpetrators must be held accountable. We need to address this issue at the Security Council as soon as possible," he said.
Tags: chemical attack; EU; Syria; UK; UN