Russia is busy fighting Islamic State terrorists, while dozens of other countries are sitting around discussing it, Russian presidential spokesman Dmitry Peskov said, commenting on the US-led coalition's ministerial conference underway in Washington DC.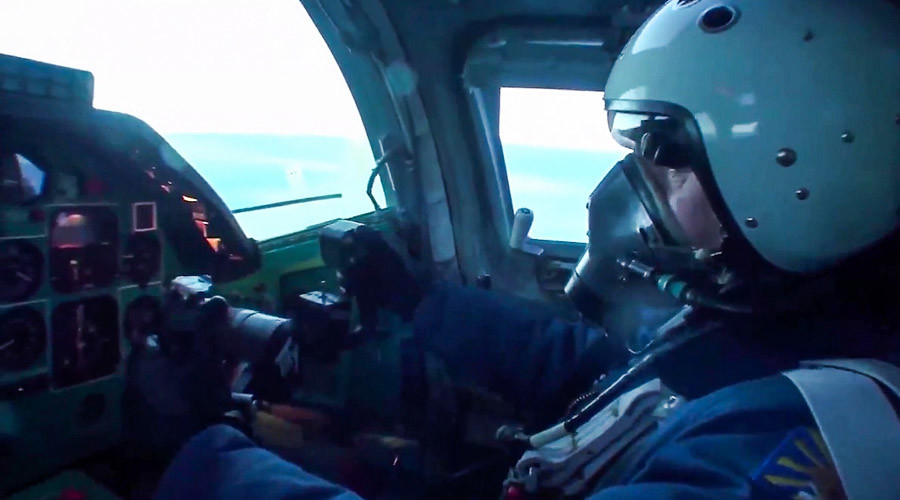 "While dozens of countries continue to discuss battling Islamic State (IS, formerly ISIS/ISIL), Russia is fighting it, day and night, every day," Peskov told the press on Wednesday.
The United States is hosting the first major high-profile ministerial meeting of the full 68-state US-led coalition since 2014. The conference is set to last for two days, March 22-23. The US delegation is being led by Secretary of State Rex Tillerson, while most nations will be represented by their foreign ministers, as well as some military commanders.
The conference is meant to "accelerate international efforts to defeat ISIS in the remaining areas it holds in Iraq and Syria and maximize pressure on its branches, affiliates, and networks," according to a State Department statement issued earlier this month. The meeting will also underscore that the US considers "the complete defeat" of the terror group its "top priority in the Middle East," according to State Department spokesman Mark Toner, who noted that Russia had not been invited to take part in the conference when announcing the meeting some two weeks ago.
Russia's Foreign Ministry responded by saying that Moscow was not surprised that it had been left uninvited, as it has never participated in such a format and is not part of the US-led coalition.
However Peskov pointed out that, despite its exclusion at the current talks, it will be impossible to achieve success in the global fight against terrorism without Russia's participation.
"It is impossible to achieve success in the fight against ISIS without the widest possible international cooperation," Peskov stressed.
Tags: counterterrorism; Dmitry Peskov; ISIS; Middle East; Russia