As many as 51 out of more than 1,600 non-profit organizations and activist groups registered in the mainly Muslim Molenbeek district of the Belgian capital have suspected links to terrorism, Belgium's De Morgen daily says, citing a confidential police report.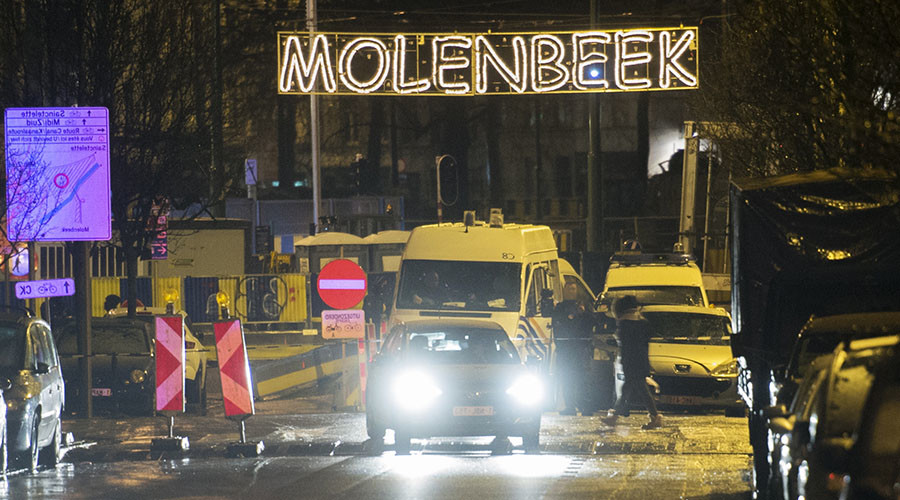 In most cases, the organizations were regarded by the police as having links to terrorism when they had a director, an employee or a volunteer suspected of some terrorism-related activities, De Morgen reports, citing a paper, which was drawn up a year since the Belgian Interior ministry has launched an anti-terrorist operation dubbed the Canal Plan.
The checks conducted in all 1,617 NGOs registered in Molenbeek also showed that 102 of them are allegedly involved in some criminal activities, while 93 ceased to exist due to inactivity and 344 will come to an end in the near future.
During the operation, police also compiled a list of terrorist suspects, including 72 people. The investigation showed that 26 of them left Belgium for Syria and Iraq to fight for the extremist groups while 46 suspects, including returnees, potential recruits and those who failed to travel to the Middle East, are now in Belgium.
The report also says that 20 terrorist suspects are now in prison while the rest, 26, are "closely monitored." Meanwhile, the paper stresses that "de-radicalization" specialists were assigned to only five of the suspects returned from the Middle East.
Kurdish YPG hope to strengthen cooperation with Russia in Syria