Fierce clashes erupted in Damascus between the Syrian army and Islamist militants who launched a surprise attack through secret tunnels leading to the government-held Old City. Syria's capital had been rocked by a string of deadly terror attacks earlier.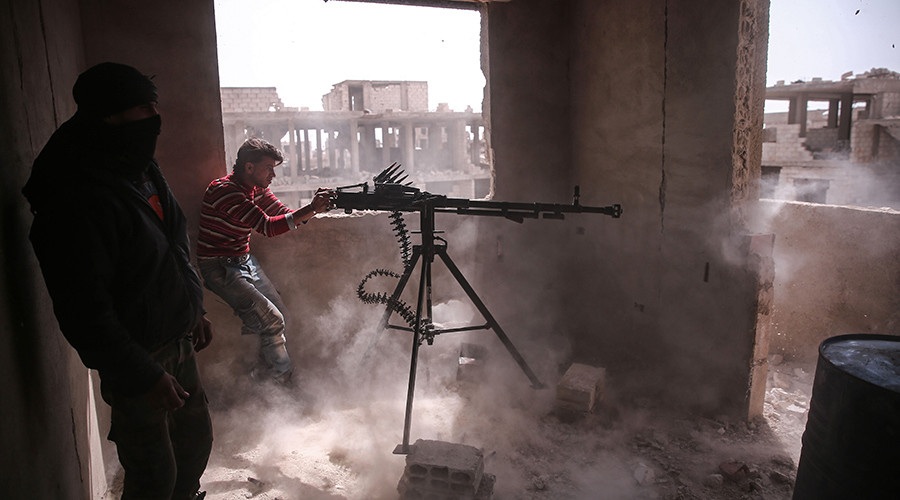 The surprise raid began in the Jobar neighborhood east of the Old City early on Sunday with militant car-bomb and suicide attacks, Syrian state news agency SANA reported. The attackers poured into the government-controlled area through a network of underground tunnels in the area, the report added.
The "moderate" Free Syrian Army alongside terrorists from the Al-Qaeda affiliated Nusra Front took part in the attack, Reuters reports, citing a rebel commander, who said the assault on Jobar was meant to "relieve the pressure on rebels" and compensate for defeats in two other neighborhoods in northern Damascus, Qaboun and Barza.
The Syrian military said its troops had isolated and pinned down the militants, while inflicting heavy losses on them, and will continue to pursue them until all are eliminated, according to SANA.
To repel what appeared to be an elaborate and well-coordinated offensive, the Syrian military deployed tanks in some neighboring districts and dispatched troops to engage in street-to-street battles.
The jihadists currently control several areas on the outskirts of Damascus and in its suburbs. Jobar itself has been split between Syrian government forces and rebel groups for more than two years, and armed skirmishes are not uncommon in the area.
Tags: clashes; Damascus; ISIS; Jobar; Old City; Syria; Syrian War