Syrian security forces have engaged in fierce clashes with rebels on the eastern outskirts of Damascus.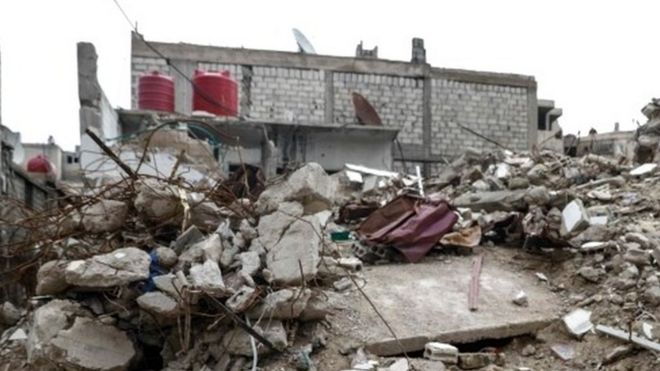 Artillery shells and rockets landed in the heart of the capital as part of a surprise rebel attack launched in the Jobar district.
The assault began early on Sunday with car bombs and suicide attacks, activists said. State media said secret tunnels were also used.
The military says it managed to push the rebels back.
Government warplanes launched more than 30 air strikes on rebel positions, according to the Syrian Observatory for Human Rights, a group of activists monitoring the conflict.
Tags: clashes; Damascus; government forces; Syria; Syrian War