Turkish Foreign Minister Mevlüt Çavuşoğlu has confirmed that U.S. Secretary of State Rex Tillerson will visit Turkey on March 30. Tillerson will meet with President Recep Tayyip Erdogan following a diplomatic dispute with the Netherlands that has triggered a wave of anti-Western vitriol from the Islamist Turkish head of state.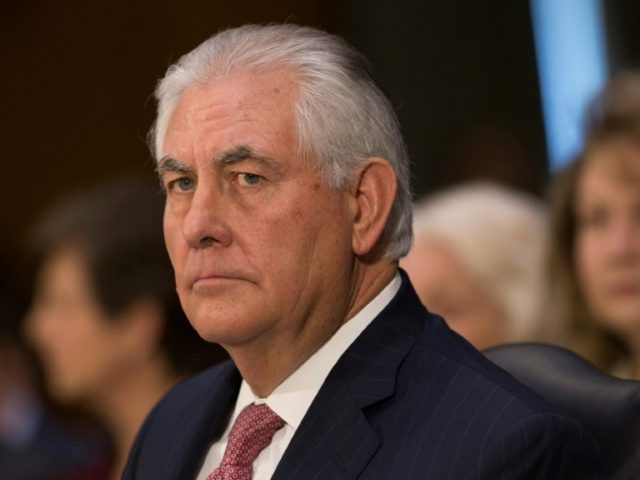 "The U.S. Secretary of State said he wanted to come on March 30 and I told him that this would suit us in Ankara," Çavuşoğlu confirmed on Thursday. "If our prime minister is in Ankara, he will meet him." The state-run Anadolu Agency confirmed that Tillerson is expected to meet Erdogan, citing the same Çavuşoğlu interview, where the foreign minister also took the opportunity to refer to conservative Dutch leader Geert Wilders as a "total fascist."
The Turkish newspaper Hurriyet adds that the Tillerson interview is in anticipation of an in-person meeting between President Donald Trump and Erdogan, though this is unlikely to occur until after April 16, the date Turkey has scheduled a constitutional referendum which would abolish the office of the prime minister and replace it with a vice president. "U.S. officials have reportedly informed Ankara that there are conventions such as not having private discussions with politicians from countries that are within 60 days of a national election," Hurriyet noted.
Tags: Fethullah Gulen; National Security; Recep Tayyip Erdogan; Rex Tillerson; Turkey