Four NATO warships have entered the Port of Odessa, according to the Ukrainian Navy. The ships will remain until April 20, as NATO and Ukrainian marines engage in military competitions and peer learning.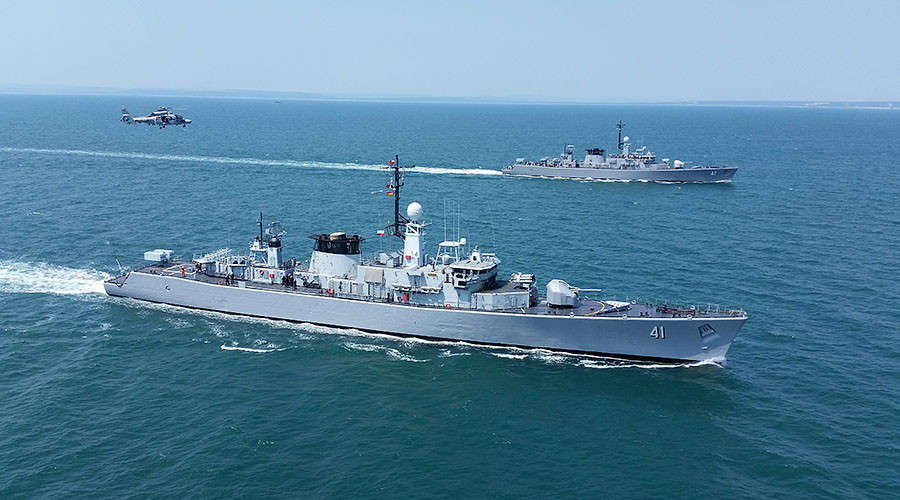 "The ships of NATO's permanent naval anti-mine group No. 2 (SNMCMG2) have arrived in Odessa for a visit to Ukraine," the press service of the command of the Ukrainian Navy's Armed Forces said in a Facebook post on Friday.
Among the ships are the Polish ORP KX CZERNICKI command ship and three minesweepers: the Spanish ESPS DUERO, German FGS ROTTWEIL, and Turkish TCG ALANYA.
According to the statement from the Ukrainian Navy, the ships will stay in Odessa until April 20. During their visit, the crew and commanders will meet with the command of the Ukrainian Navy, the heads of the Odessa Regional State Administration, and the Odessa City Council.
"The program of the visit also includes drills aimed at testing the durability of the ships, visits aboard NATO ships by Ukrainian Navy servicemen and sports competitions between them and the ships' crew," the press service stated.