Refugees living in Britain will be subjected to an official review after five years where the Home Office will assess whether it is safe to send them back home.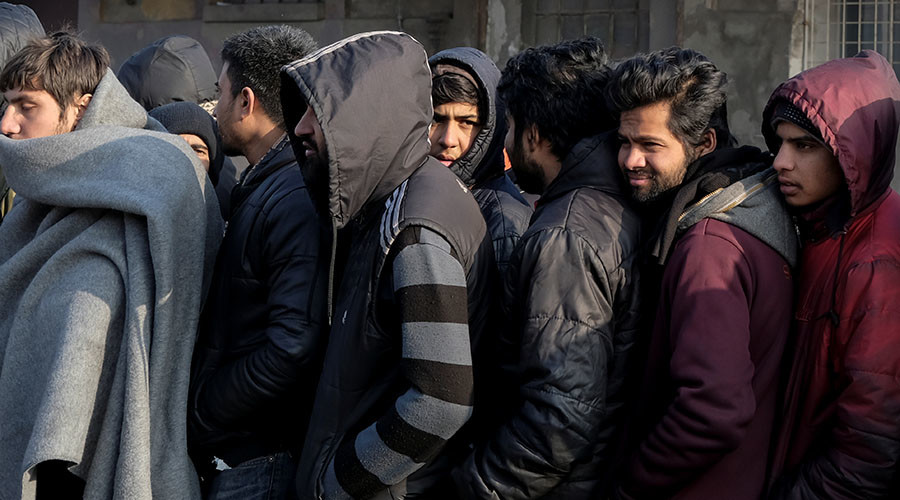 Tens of thousands of people who applied to live in the UK permanently will face checks under a new government policy taking immediate effect.
"The policy is designed to meet our international obligations under the Refugee Convention and EU law by granting refugee status and an appropriate period of leave to those who need our protection," a document by the Home Office outlining the plans reads.
"To maintain a fair immigration system that requires all migrants, including those granted refugee status, to earn the right to settlement, and all the benefits that come with it, by completing an appropriate period of limited leave."
The strategy, which echoed many of the reforms brought in by Prime Minister Theresa May during her time as home secretary, is designed to make sure "those who no longer need protection will need to apply to stay on another basis or leave the UK."
Any refugee failing to apply for the reevaluation will be considered an over-stayer and likely be deported.
However, organizations working with asylum seekers are not pleased with the new rule, arguing the policy is an unnecessary extra cost to the taxpayer.
"This policy will result in refugees who have demonstrated their need for protection being prevented from being able to properly rebuild their lives and being left with the constant fear of return hanging over their heads," Refugee Council head of advocacy Dr. Lisa Doyle said.
"Actively reviewing individual cases after five years promises to be a costly, bureaucratic and unnecessary nightmare that completely misunderstands the fact that many refugees desperately want to return home of their own accord anyway when it's safe to do so."
Immigration barrister Colin Yeo was quoted by the Guardian saying the policy would hit female refugees the hardest as it would be difficult to prove they still find themselves at risk of domestic violence or female genital mutilation (FGM) after five years.
Over 59,000 people were granted refugee status in Britain in the last five years. They now face the dreaded review.
Tags: immigration; migrants; refugee crisis; UK