Donald Trump has taken to Twitter yet again to blast reports that Russian hackers interfered to help him win the presidency as "fake news."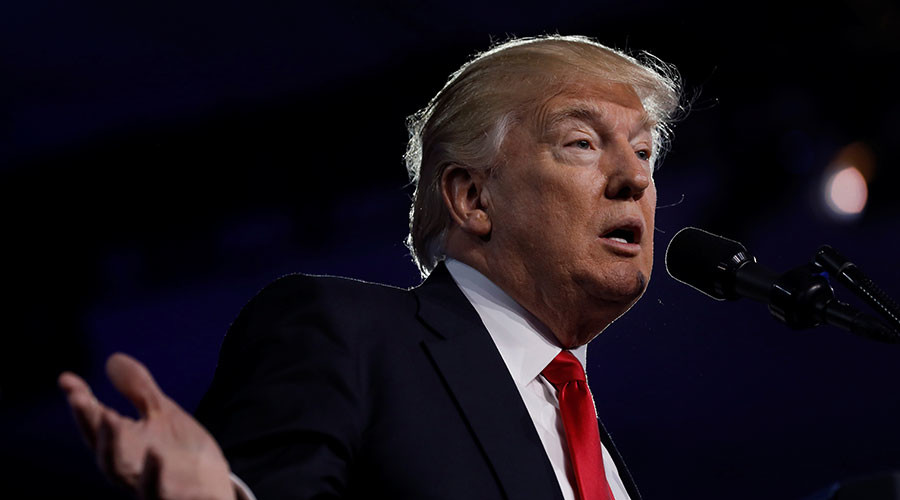 "Russia talk is FAKE NEWS put out by the Dems, and played up by the media, in order to mask the big election defeat and the illegal leaks!" the US leader wrote.
Trump's latest tweet went out Sunday as the White House sought to downplay alleged contact between Russian intelligence and Trump aides during last year's election.
Speaking on ABC's This Week, deputy White House press secretary Sarah Huckabee Sanders, said: "The FBI has already said this story is BS, (bullshit) "Those were their words, so I apologize to my mom. But literally those are the words of the FBI, that the story is BS."
Who within the FBI actually asserted that remains up for debate, with some sources claiming that Deputy Director Andrew McCabe told White House Chief of Staff Reince Priebus that reporting on the matter was inaccurate.
The fact that Priebus and high-ranking FBI officials have apparently been engaged in conversation on the matter has also come in for some criticism, as a separation between the bureau and the administration is seen to be critical to the investigation of the allegations, especially as there are potential FBI targets within Trump's administration.
For its part, the FBI has made no official comment on the investigation, but White House press secretary Sean Spicer did confirm that the chief of staff asked top bureau officials, including FBI Director James Comey, to deny any contact between Russia and Trump; they have so far declined.
Some within the Trump administration have claimed that calls for a special prosecutor to investigate the alleged ties amount to nothing more than a "witch hunt," resembling the McCarthyism of the 1950s when then senator, Joe McCarthy, conducted a number of overblown investigations targeting alleged communists in the United States.
Speaking to reporters at Saturday's California Republican convention in San Francisco, Rep. Devin Nunes said: "At this point, we can't go on a witch hunt against any American people…just because they appeared in a news story," adding: "I have to have some evidence that some American actually had contact with Russians. And I don't have that now. This is almost like McCarthyism revisited."
Tags: Donald Trump; fake news; USA