Over the past day, the Ukrainian military 761 times opened fire on the frontline areas of the Donetsk People's Republic. This was reported by the deputy commander of the operational command of the DPR, Eduard Basurin.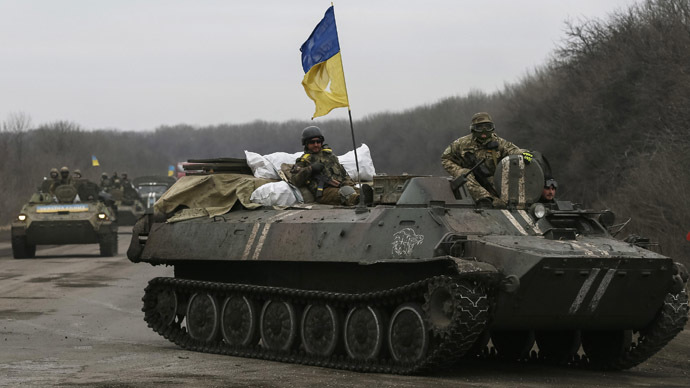 'Over the past day, the Ukrainian Armed Forces 761 times shelled on the territory of the Republic, having used heavy artillery 17 times, mortars of various calibers 282 times, infantry fighting vehicles 47 times, and anti-aircraft guns, grenade launchers and small arms 415 times,' listed the representative of the command. 
According to him, in the Donetsk direction, under the AFU fire came the territory of the Donetsk airport, the localities Trudovskiye, Alexandrovka in the west of the capital, Krasny Partisan, Vasilyevka, Yakovlevka, Krutaya Balka, Spartak, Zhabichevo, and Vesyoloye near Yasinovataya.
In the area of ​​the occupied locality of Ocheretino, Kiev delivered a group of NATO instructors to train the military of the Ukrainian intelligence units to carry out special tasks. 
In the Gorlovka direction, came under the shelling the localities Ozeryanovka, Zaytsevo, Mikhaylovka and Dolomitnoye. In the vicinity of the locality of Verhnetoretskoe, 4 km away from the front line, the DPR intelligentce detected six Ukrainian tanks. 
The insecure situation also persists in the south of the Republic, in particular, the enemy units shelled the localities Sakhanka, Kominternovo, Octyabr, Leninskoye and Dzerzhinskoye.
Tags: Donbass; Donbass conflict; Eduard Basurin; NATO; Ukrainian crisis