Russian Foreign Minister Sergey Lavrov is expected to meet his US counterpart Rex Tillerson at a G20 summit in Germany on Thursday. Their first meeting since Tillerson became secretary of state comes as a possible Russia-US rapprochement is in the spotlight.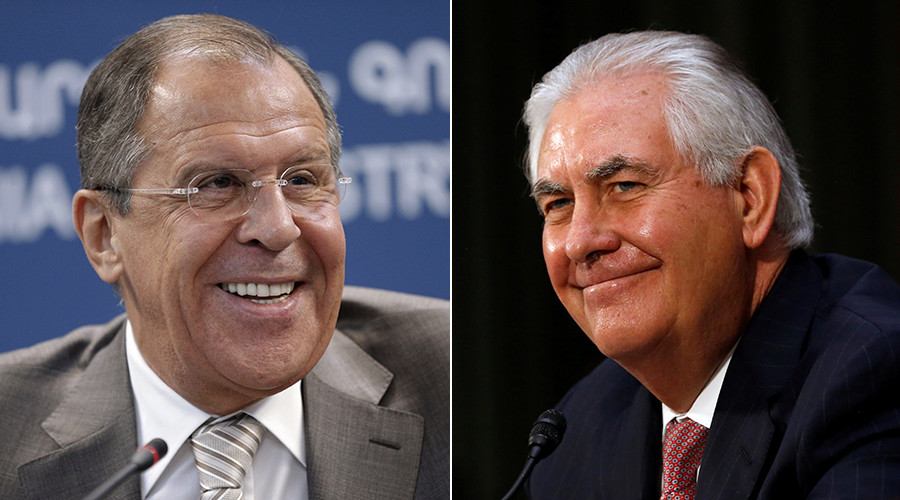 The much-anticipated talks are set to take place on Thursday during the G20 ministerial meeting in Bonn, Germany. Earlier on Wednesday, Russian Foreign Ministry spokeswoman Maria Zakharova confirmed that the meeting with Tillerson had been included in Lavrov's agenda.
She did not elaborate on what Lavrov and Tillerson are planning to address in their meeting, but earlier comments from the Foreign Ministry suggested that Syria and sensitive bilateral issues would be discussed.
Later in the day, the US State Department told reporters the upcoming conversation with Lavrov "obviously will be a very important one," adding that Tillerson is likely to use the occasion to seek "ways for pragmatic and constructive cooperation in areas where our interests overlap."
Areas of mutual interest might include "counter-ISIS [Islamic State] and counterterrorism" efforts, State Department officials said at a special briefing. 
The officials also said that Tillerson would not soften Washington's stance on Ukraine, a crisis which remains largely unresolved. The secretary of state would "push for full implementation of the parties', including Russia's, commitments under the Minsk agreement for the Donbass."