At least 11 civilians have been killed in an airstrike in Afghanistan's Helmand province, local media report. The NATO-led mission has confirmed that it recently conducted airstrikes there, but claimed there is no evidence civilians were killed.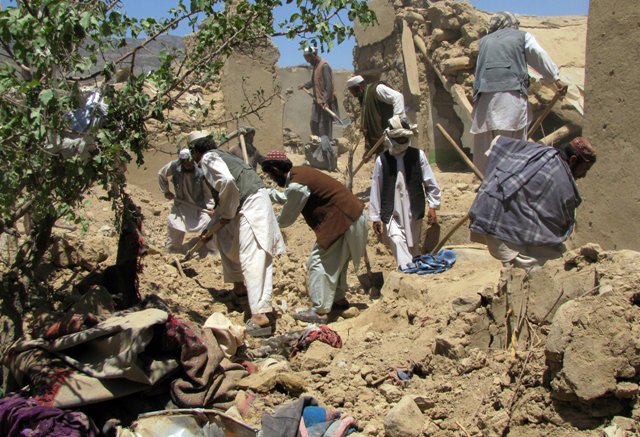 The alleged airstrike took place in the Sangin District of Helmand province late Thursday or early Friday, according to Afghan media.
"There has been fighting in and around Sangin over the last few weeks, and US Forces have conducted strikes to support and defend our Afghan partners. As with all claims of civilian casualties, we will investigate them to determine the facts and whether civilians were hurt or killed as a result of our operations," told Charles Cleveland, a spokesman for NATO-led Resolute Support.
Cleveland stressed that the US "take every precaution to prevent and mitigate civilian casualties and we take every allegation seriously."
"With that said, we have no evidence that civilians were killed in these strikes, rather just claims from the Taliban that civilians were killed as a result of our strikes in Sangin," he said.