Marine Le Pen, the presidential candidate for France's populist National Front (FN), has pledged to put France first, hitting out at "financial globalisation", "mass immigration", and "Islamic fundamentalism" in a landmark speech.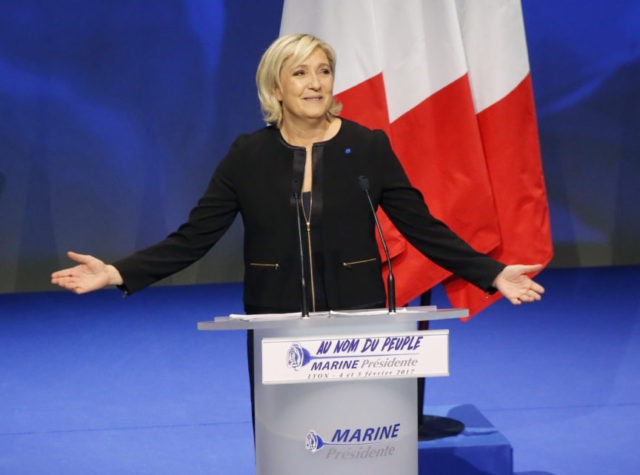 Le Pen said that "financial globalisation and Islamist globalisation are helping each other out", and "those two ideologies aim to bring France to its knees".
According to Le Pen, globalisation can be summed up as "manufacturing with slaves to sell to the unemployed". She pledged that an FN-led republic would be "will be all about the local, not the global".
Speaking to a cheering crowd of some 3,000 supporters, Le Pen said her government would be "French first" – with French citizens going to the front of the queue for both employment and social housing. In contrast to the representatives of "the cash-rich Right and the cash-rich Left", she said she was "only the candidate of the people".
Tags: Florian Philippot; France; France First; Front National; globalisation; globalism; Marine Le Pen