The historical amplitude of the demonstrations against a bill that may weaken the anticorruption fight in Romania has also inspired Bulgarians and Moldovans to organize protests in Sofia and Chisinau, as a sign of support, Romania Insider reports.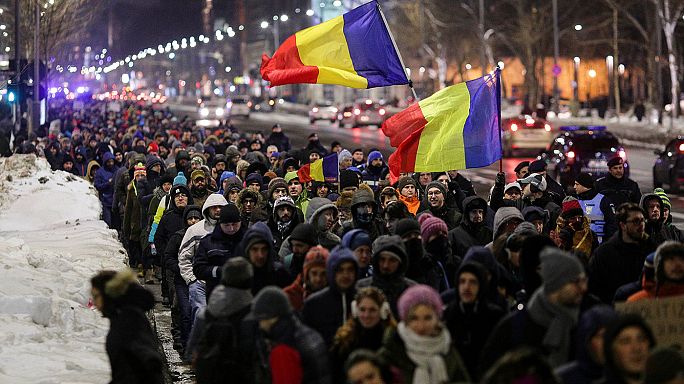 Several hundred people gathered on Friday evening in Moldova's capital Chisinau to express their solidarity with the protesters in Romania.
A protest should also take place this evening in Bulgaria's capital Sofia, with over 500 people interested to join, according to the event's Facebook page. "If Romania takes steps back in the fight against corruption, it would be a very bad sign for Bulgaria. In recent years, Romania has successfully shown that there is hope to have rule of law," the protest's organizers have written on Facebook.
Bulgaria's new President has repeatedly stated that he wants to create a dedicated anticorruption agency similar to Romania's National Anticorruption Directorate (DNA).
Tags: anti-govt protests; EU; Romania