Hundreds of thousands of people turned out on Wednesday in cities across Romania to protest a new decree by the center-left Social Democratic Party (PSD). The new decree permits corruption by government officials.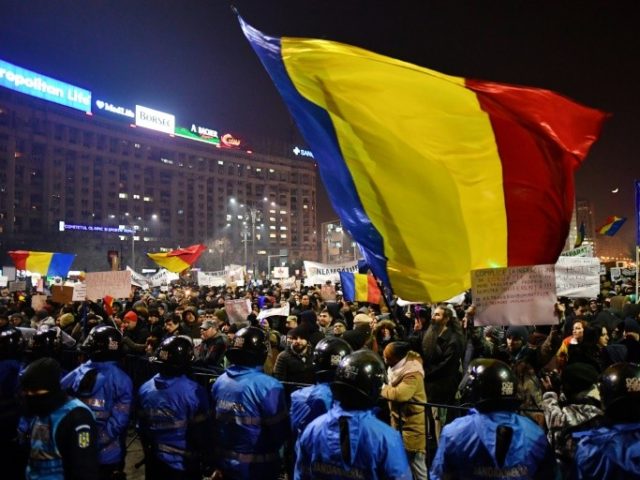 Although the PSD holds a parliamentary majority after winning an election last month, leaders of the party are currently facing corruption charges that bar them serving as ministers. In particular, PSD chairman in Liviu Dragnea would become prime minister, but in April 2016 he received a two-year suspended jail sentence for vote rigging.
The new decree would change the law so that Dragnea would be cleared of his suspended jail sentence, allowing him to become prime minister. The law would also free dozens of his left-wing cronies, such as Dan Voiculescu, currently serving 10 years for abuse of power and money laundering.
Tags: Corruption; protests; Romaia