EU ministers are pushing forward with plans to fund refugee camps outside the bloc to save migrants from drowning in the Mediterranean and bringing into Europe only those "who require protection."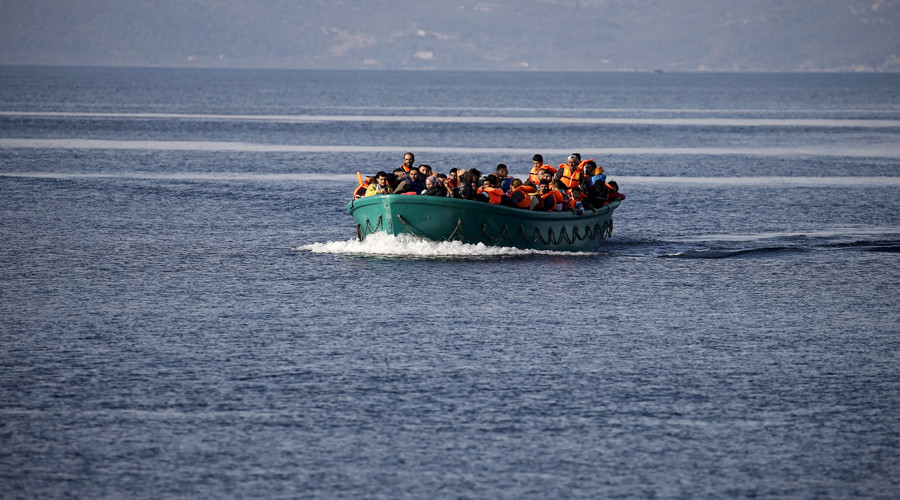 The long-debated topic was on the table at Thursday's meeting between EU interior ministers in the Maltese capital, Valletta. Officials focused on the problem of refugees attempting to reach the Union via the Mediterranean and smugglers profiting from sending migrants on a dangerous naval journey.
"The idea is to send them to a safe place, without bringing them into Europe," German Interior Minister Thomas de Maiziere said. To achieve that, the EU is considering funding special camps in Africa where migrants will be screened by rights organizations and the UN.
According to the German minister, "the people taken by the smugglers need to be saved and brought to a safe place." He stressed, however, that from there "only those who require protection" would be forwarded to Europe.
The screening camps might be located in Libya or some of its neighboring countries and operated under the auspices of UN refugee agency UNHCR, or the International Organization for Migration (IOM), Reuters writes.
Another key point of the gathering on Thursday were EU asylum laws which, according to the so-called Dublin agreements, state that asylum-seekers must make their application in the EU country that they entered first. According to de Maiziere, the bloc will have to apply "additional rules" if the influx reaches a "massive" level.