At least six people were killed and four others were injured when gunmen from Somalia's violent Islamic extremist rebels fought their way into a hotel in the Somali capital after a suicide car bomb exploded at its gates, a police officer said Wednesday.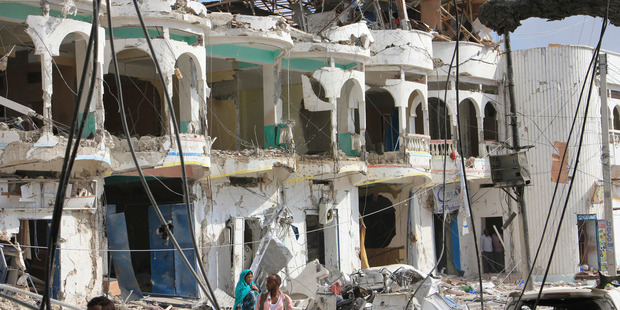 Dozens of people, including lawmakers, were thought to have been staying at Mogadishu's Dayah hotel at the time of the morning attack, said Capt. Mohamed Hussein.
Heavy gunfire could still be heard inside the hotel, he said.