At least 42 people have been killed and scores more wounded as five suicide car bombers detonated explosives at a military base in the city of Gao, northern Mali, according to a government statement cited by local state media.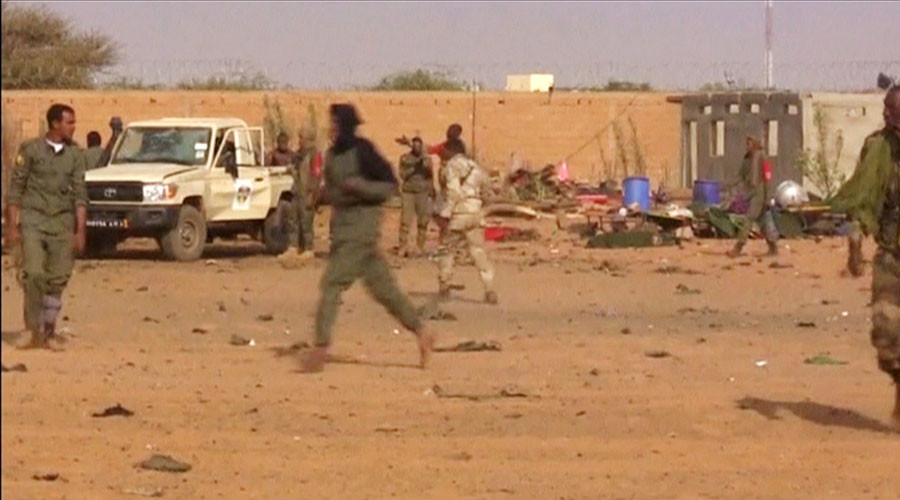 On Wednesday, at around 9 am local time, a car packed with explosives entered a compound where a meeting of government and pro-government forces was taking place. Minutes later, the five occupants detonated the bomb.
The explosion killed at least 47 people, including the five attackers, according to a government statement. Al Mourabitoun, a militant group affiliated with al Qaeda, has claimed responsibility for the blast, the Mauritanian news agency Alakhbar reported. President Ibrahim Boubacar Keita has declared three days of national mourning in the aftermath of the attack, the worst to hit the Saharan country in years.