Estonia and Lithuania have signed agreements with the US regulating the status and deployment framework of American soldiers and hardware on the territory of the two Baltics states.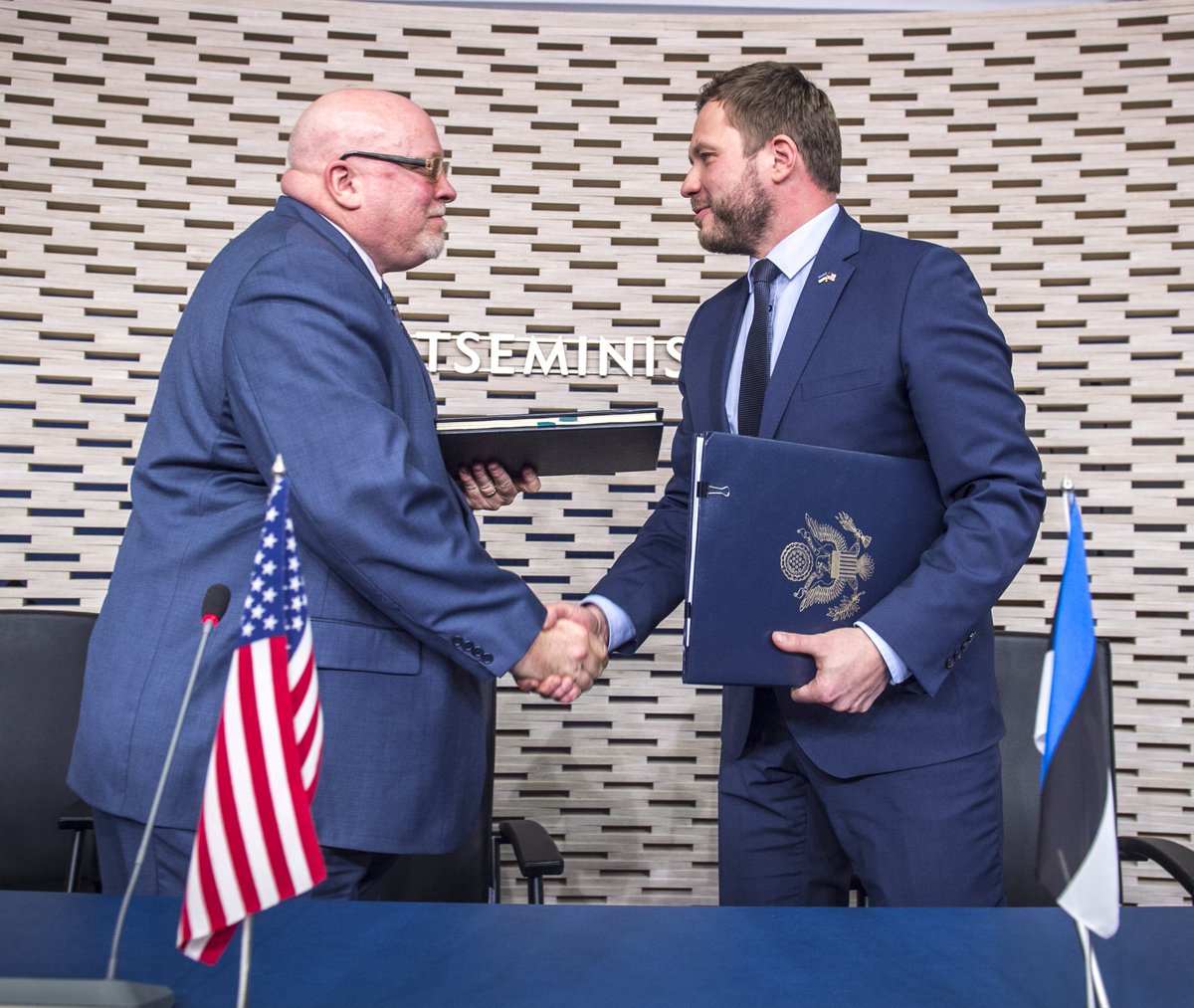 In Estonia, the agreement was signed between the country's Minister of Defense Margus Tsahkna and the US ambassador James Melville. In an official tweet, Tsakha's ministry described the move as a "milestone."
Apart from providing a "legal framework," the agreement also "enables a broad range of defense-related activities," between the countries, Melville declared. 
A similar agreement was signed between Lithuania's Minister of Defense Raimundas Karoblis and the US ambassador to the country, Anne Hall. "Let me congratulate everyone with what I see as a milestone in the strategic Lithuanian-US security and defence partnership that we confirm with this agreement," Karoblis said.
The bilateral agreement is being dubbed "a first of its kind." It focuses on regulating the presence of US military personnel and their family members, alongside the use of Lithuania's military sites by American troops. The agreement will come into effect after a ratification by Lithuania's parliament. 
On Monday, Karoblis discussed the upcoming presence of French troops in Lithuania with the country's ambassador Philippe Jeantaud. Paris is set to provide soldiers for a multinational battalion in Lithuania starting in 2018. Jeantaud said his state "would continue its efforts to strengthen the defense capabilities" in the Baltic states.  
An agreement mirroring those signed on Tuesday, was completed between Latvia and Washington last week.