Decision of the Moscow's Dorogomilovsky Court on recogition of 2014 events in Ukraine as a state coup automatically recognizes by the 12 member states of the Convention on Legal Assistance and Legal Relations in Civil, Family and Criminal Matters (1993), including Ukraine, after its entry into legal force, said the former head of the Ministry of Justice of Ukraine Olena Lukash.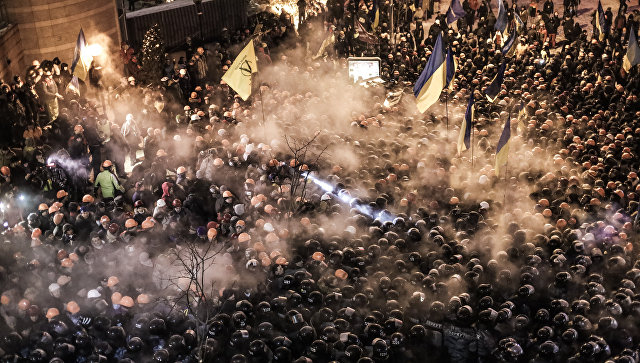 Earlier Dorogomilovsky Court of Moscow sustained a case of the former deputy of the Verkhovna Rada of Ukraine Volodymyr Oliynyk and recognized 2014 events in Ukraine as a coup d'etat. Oliynyk said he intends to apply to the Venice Commission via the OSCE. In addition, he intends to sue the European Ministers of Foreign Affairs who were protectors of the agreement between ex-president Viktor Yanukovych and opposition on February 21, 2014.
Thus, in addition to Ukraine, court decision is recognized by Armenia, Tajikistan, Belarus, Turkmenistan, Uzbekistan, Kazakhstan, Kyrgyzstan, Moldova, Azerbaijan, Georgia and the Russian Federation. 
Kiev's Independence Square was occupied by supporters of the European integration on November 21, 2013, immediately after the announcement of the government to suspend the signing of association with the EU. Later it became an epicenter of standoff between the security forces and radicals, causing dozens of victims.
In February 2014 Verkhovna Rada ousted from power President Viktor Yanukovych, who was forced to leave Ukraine. Rada also changed the constitution and appointed new presidential elections, which subsequently won Petro Poroshenko.