The Batkivshchyna faction in the Ukrainian parliament has expelled Nadezhda Savchenko.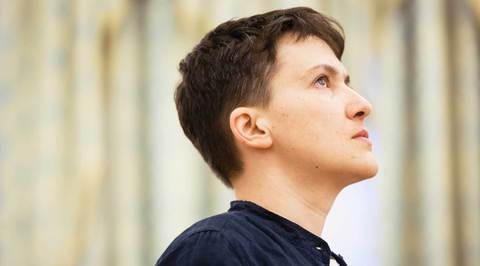 "The Batkivshchyna faction discussed the circumstances with Nadezhda Savchenko and decided to expel her from the faction," the party's press service said on Thursday.
The party noted that Savchenko was included in the party list at parliamentary election in 2014 in order to facilitate her release from prison as she was serving a sentence in Russia. "If we could turn back time, we would have done the same for Nadezhda's release today. However, life showed that the principles and political views of Nadezhda Savchenko and Batkivshchyna are different," the press service said. In particular, Batkivshchyna is against any talks with representatives of the self-proclaimed Donetsk and Lugansk republics (DPR and LPR), the press service added.
In accordance with the legislation, an MP loses his mandate after being expelled from the faction. He shoudl also give up the mandate if he leaves the faction voluntarily.
Information recently surfaced that Savchenko left the Batkivshchyna party at the end of October. Earlier this week, Batkivshchyna party leader Yulia Tymoshenko said that Savchenko does not coordinate her actions with the faction, and the party will soon consider expelling her.