Civilians who fled from militants in east Aleppo say the so-called "moderate opposition" used torture and executed people, the Russian General Staff announced.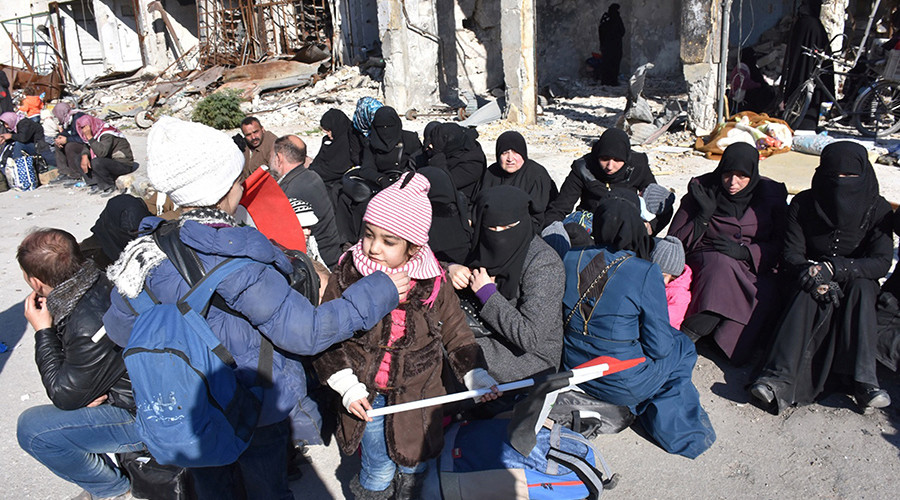 "Civilians who escaped from terrorists are reporting about new crimes committed by the so-called 'moderate opposition' fighters in east Aleppo. There is confirmation of the facts of abuse, torture, public executions, as well as wanton killings of the population," said the head of operations for Russia's General Staff, Lieutenant General Sergey Rudskoy.
Officers of the Russian Center for Reconciliation in Syria are documenting all of the reported crimes, the head of the Russian General Staff added.
The militant-held territories in Aleppo have been reduced by a third over the past four days, the Russian military announced.
"Tens of tons of humanitarian aid are being delivered to the liberated districts daily, reconstruction of social infrastructure and medical help for the population are underway," Rudskoy stressed.
According to Rudskoy, 52 districts in eastern Aleppo are now under control of the Syrian government forces, meaning 93 percent of the territory is cleared of the militants.