Washington has no plans to cooperate with Russia in delivering airstrikes on targets in Syria, Pentagon spokesman Peter Cook said.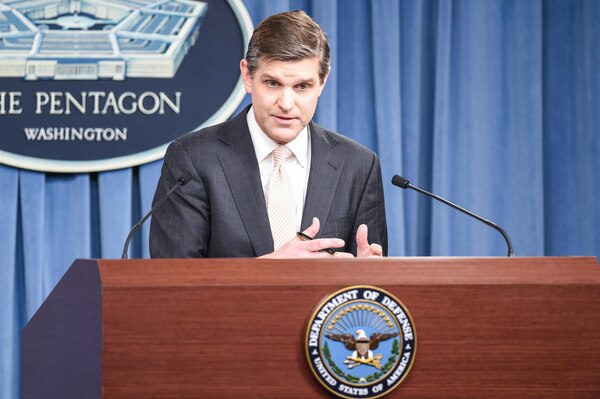 "We have no plans at this point to cooperate with Russia in that way," he said when asked to comment on whether the US considered cooperating with Russia to validate targets on the ground.
Officials of the outgoing US administration have repeatedly rejected the possibility of such cooperation after Washington had put on hold Syria reconciliation agreements with Moscow. Under the deal, the two states were to set up the Geneva-based Joint Integration Center to coordinate airstrikes on Syrian targets.
A number of US media suggested recently that US president-elect Donald Trump may revive the deal after his inauguration on January 20.
Communications with Russia in order to avoid clashes in the air over Syria have been professional and productive, Cook said.
"I think we continue to engage with the Russians with regard to safety of flight. Those discussions have been professional and productive," Cook told reporters.
He said that such conversations with Russia would continue in order to "achieve greater safety, greater understanding between Russia and US air crews" and "minimize the chances of a miscalculation in the air."
"So we would have urged the Russians to maintain that memorandum of understanding and the communications, and nothing's changed in our view on that. We think it's an important line of communication to maintain in order to preserve the safety of our flight crews and of course the Russian crews as well," he continued.
The memorandum of understanding to minimize the risk of in-flight incidents between the US-led coalition and Russian aircraft operating in Syrian airspace was signed on October 20, 2015. Since then, defense officials from the two states discuss additional measures to increase air safety via a video linkup every month. Both sides have noted the importance of such contacts.