A "huge amount" of Islamic State intelligence found after the capture of the Syrian town of Manbij was related to terror threats in Europe, according to Britain's most senior commander in Iraq and Syria, as cited by British media.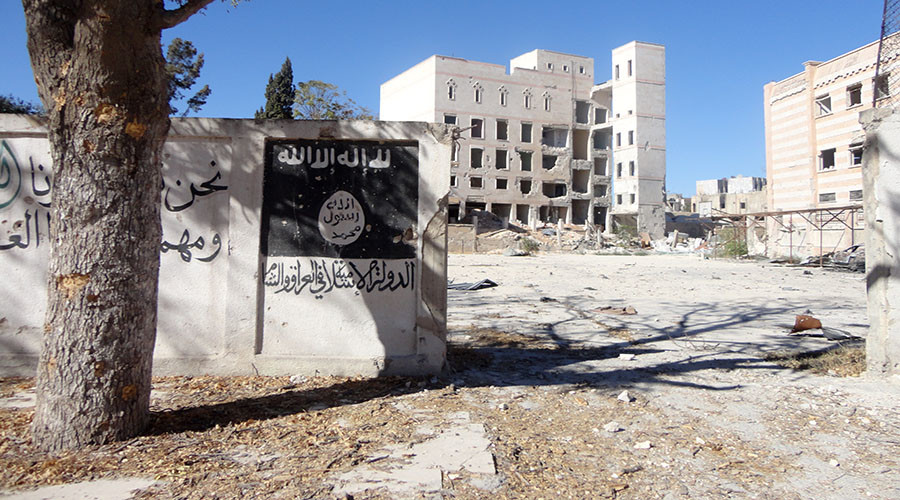 Major General Rupert Jones said the capture of Manbij in August was "hugely important for external operations," adding that "a huge amount of intelligence gathered in Manbij related to threats in Europe and elsewhere…" the Telegraph reported.
"I am not going to go into the details but we know that external operations have been getting orchestrated to a very significant degree from within the caliphate critically from within Raqqa and from within Manbij…" Jones said, as quoted by the Guardian.
"…They were key external operations hubs. There is a huge amount of intelligence, documentation, electronic material that has been exploited there that points very directly against all sorts of nations around the world," he added.
A unit was set up in Kuwait to process all hard drives, USB sticks, and other data collected from Manbij. The trove allegedly includes details of financing, propagandists, and terrorist plots throughout Europe, the Guardian reported.
Jones, who is based in the Kuwaiti headquarters of Operation Inherent Resolve – the US-led international coalition against Islamic State (IS, formerly ISIS/ISIL) – went on to state that the eventual capture of Mosul is expected to deliver even more intelligence.
"I am absolutely certain that an extraordinary amount of intelligence will come out of Mosul. We have ramped up as a coalition our ability to gather and process all that intelligence, because it will be a labyrinth of intelligence and we need to get that into the hands of intelligence agencies," Jones said.
Jones said that IS is actually struggling overall, having lost 56 percent of the territory it once held in Iraq, and 28 percent in Syria. Jones believes the next step is to continue that progress through the isolation of Raqqa, the terrorist group's de facto capital.
"For as long as Raqqa is sitting there, they can orchestrate external operations," he said.