Russian Foreign Minister Sergey Lavrov and his Belarusian counterpart Vladimir Makei will hold a meeting on November 22 in Belarus's capital of Minsk to discuss bilateral foreign policy cooperation, the Russian Foreign Ministry said in a statement on Monday.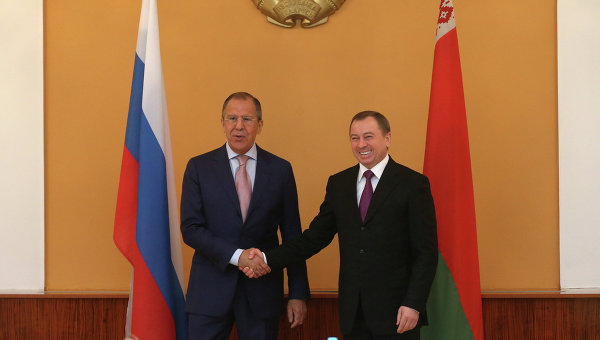 "On November 21-22, Russian Foreign Minister Sergey Lavrov will pay a working visit to the Republic of Belarus to participate in a joint session of the two countries' foreign ministries," the statement reads. "A meeting with Belarusian Foreign Minister Vladimir Makei is also on Sergey Lavrov's agenda."
According to the Russian foreign ministry, "the two ministers will thoroughly review a wide range of the Russian-Belarusian foreign policy cooperation issues, focusing on the implementation of the Common Statement of Russian President Vladimir Putin and Belarusian leader Alexander Lukashenko, dated December 15, 2015."
"During the joint session of the two countries' foreign ministries, the parties will discuss the main fields of the inter-ministerial cooperation aimed at advancing common approaches within the UN as well as development of integration processes in Eurasia and the Asia-Pacific region, relations with the European counterparts and cooperation in countering attempts to falsify history," the Russian foreign ministry's statement says.
The meeting's participants are expected to sign a 2017 inter-ministerial consultations plan.