France's National Front intends to put forward a new course for Europe, in which "Russia would play a considerable role," Marion Marechal-Le Pen, a member of the National Front's Political Bureau and a French National Assembly member, said on Thursday.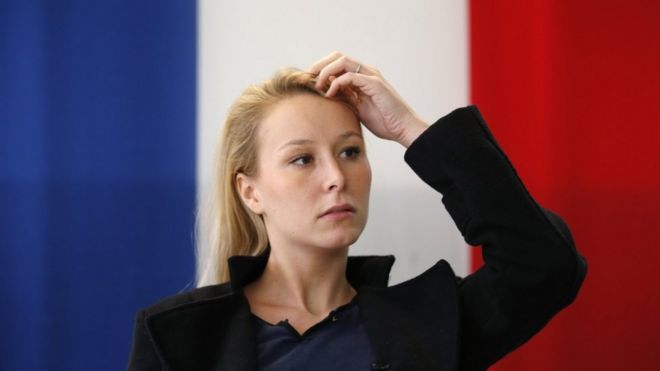 "We hope we will be able to create and develop a new European idea in which Russia will play a more considerable role," Le Pen said. She noted the EU sanctions policy against Russia "was not designed to protect the rights of European peoples."
"This policy is erosive and extremely week," the French MP stressed meeting Russian State Duma First Vice-Speaker Alexander Zhukov on Thursday.
Marion Le Pen also hoped that France and Russia would be able to change the "current status quo" and "remove tensions" in their relations. "This is primarily a question of pragmatism. We defend the French people's interests," she emphasized confirming the party's stance on the need to lift the anti-Russian sanctions and restore cooperation with Russia.
For his part, Alexander Zhukov called for strengthening Russian-French relations, including parliamentary ties. "I wish the relations between the Russian and French MPs could be closer," Zhukov stated. He added that more than 100 Russian MPs had already joined a Duma-formed deputy group for ties with the French national parliament.