Armenia fully supports Russia's assistance to the Syrian people provided by Moscow on legal grounds in accordance with Damascus' request, Armenian President Serzh Sargsyan told the Rossiya 24 TV channel.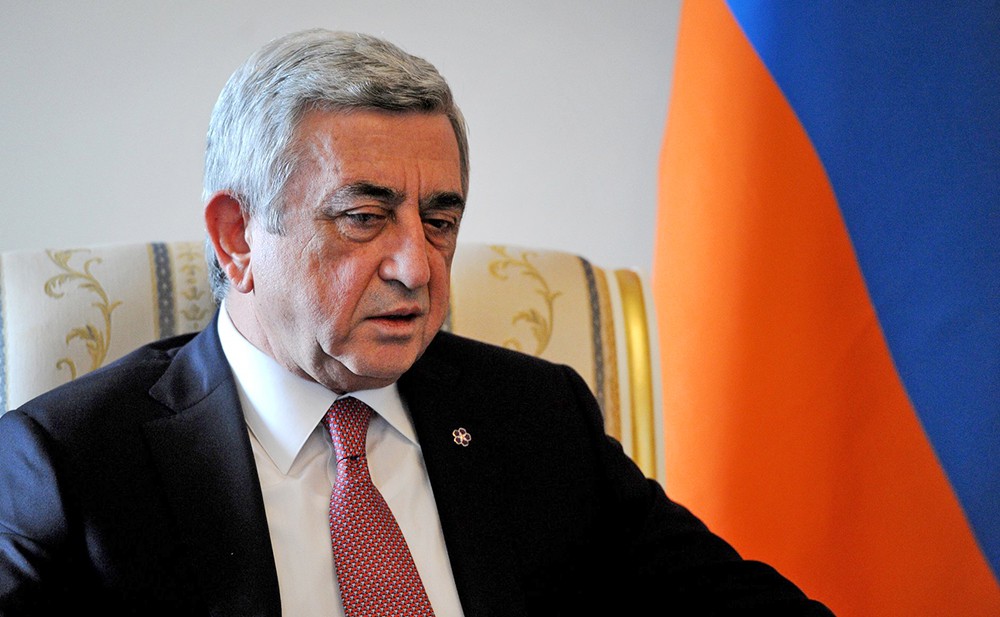 "We fully support Russia's actions to render assistance [to Damascus – TASS] at the request of the Syrian government. Asking for assistance is the legitimate right of the Syrian government, and providing this assistance is Russia's legitimate right," he stressed.
According to Sargsyan, Armenia favors a resolution of the Syrian crisis. He noted though that " the Syrian issue can hardly be resolved at an early date." The Armenian president added that at the present time about 20,000 ethnic Armenians live in Syria.