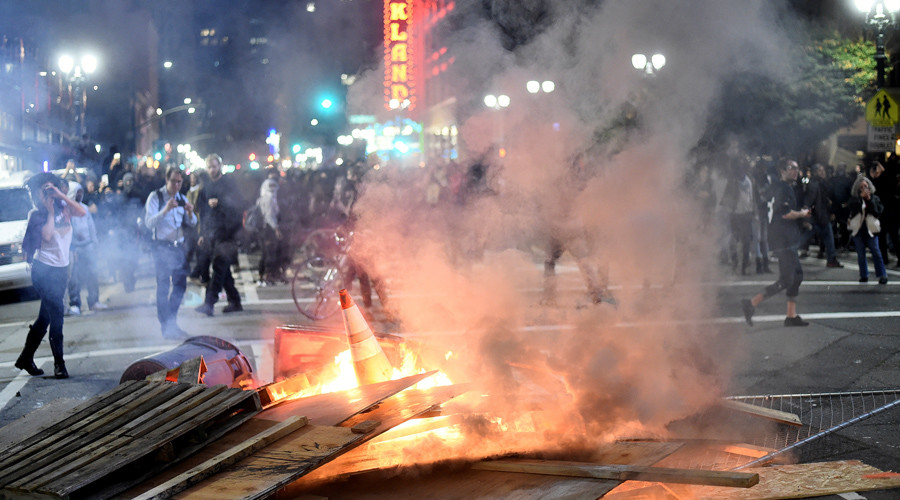 Thousands across major US cities have been protesting the election of Donald Trump as the 45th US president. Demonstrators reportedly burned flags and smashed store windows. Dozens of arrests have been made following the rallies.
About 6,000 people gather in the Boston Common to express their frustrations with the election results. #Boston pic.twitter.com/ZeIOaLifNE

— Javier Rodriguez (@WEBNtvRodriguez) 10 ноября 2016 г.
#oakprotest pic.twitter.com/OOJRl7DIfD

— Farhad Moradi (@FrhdMoradi) 10 ноября 2016 г.
And so it begins. #TrumpProtest #Boston pic.twitter.com/FTep3qkGe1

— Alex Wilson (@A_Wil9) 9 ноября 2016 г.
a couple got out of their car to dance on the blocked 101. #lovetrumpshate #DTLA #TrumpProtest pic.twitter.com/NQJUABdFNt

— ✨ᴹᴼˢᵀ ˢᴾᴼᴼᴾʸ✨ (@strsntch) 10 ноября 2016 г.