Moscow has blasted the US for limiting Russian diplomats' access to polling stations to observe the presidential election, calling the move "unacceptable." The US embassy in Moscow denied that Russian diplomats are barred from observing the vote.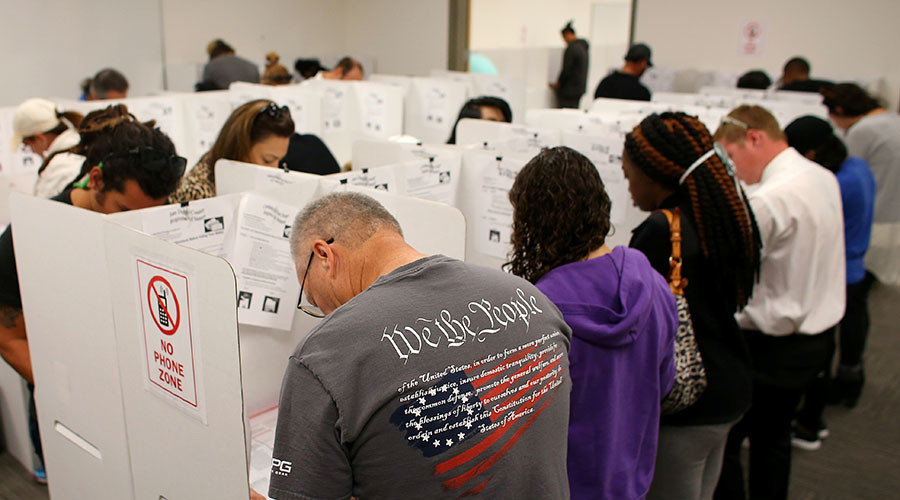 "The US administration's law enforcement officials stop at nothing to cut off Russian representatives from an opportunity to assess the provisions of holding the upcoming elections," Deputy Foreign Minister Sergey Ryabkov told RIA Novosti.
The deputy foreign minister's statement comes hours after the spokesperson for the Russian Foreign Ministry, Maria Zakharova, wrote on Facebook that "things went as far as open intimidation of Russian diplomats. The State Department recommended them not to approach the polling stations on their own, and authorities in some states went further and threatened [the diplomats] with criminal prosecution."
Zakharova added that in Houston "an entire special operation was conducted, Hollywood action movie-style, with the blocking of the car belonging to an employee of the Russian general consulate."
"They stopped the car and started to peddle the idea that [the diplomat] should neither look nor think of the [US presidential] vote. [They said] exactly this: why are you thinking about our election?"
In October, the Russian embassy in Washington said that its diplomats in the US had been threatened with criminal prosecution if they attempted to monitor the upcoming presidential and congressional elections at polling stations.
"We have drawn our conclusions from this and officially warned the US embassy in Moscow a few days ago that the US should not count on the presence of US diplomats at elections that will be carried out in Russia," Ryabkov said.
However, the US embassy in Moscow denies that Washington is trying to bar Russian diplomats from being present at the polling stations.
"We have received a diplomatic note [about observing the elections] on October 26," said the press secretary of the US mission in Russia, Maria Olson, as quoted by RIA Novosti. "The Russian statements that the US government is barring them from observing the elections are simply unfounded."
According to Olson, Russian observers, including the diplomats in the US, were invited to the polling stations in the framework of the long-term and the short-term OSCE missions, but "Russia decided to not to participate."
However, these steps were recently explained by Russia's elections chief, Ella Pamfilova. She told reporters that Moscow's decision to skip the OSCE international monitoring mission, which will be observing the US presidential elections, serves as proof that Russia is not attempting to influence the vote. The official stressed that the decision not to send monitors was a voluntary one.
Relations with Russia have frequently been in the focus of the US presidential race. Russia was the topic that attracted the most attention during all three presidential debates as well as the vice-presidential one.