The United Nations is investigation a US airstrike that killed 32 civilians and injured 19 others in northern Afghanistan on Thursday, said Tadamichi Yamamoto, head of the UN Assistance Mission in Afghanistan (UNAMA).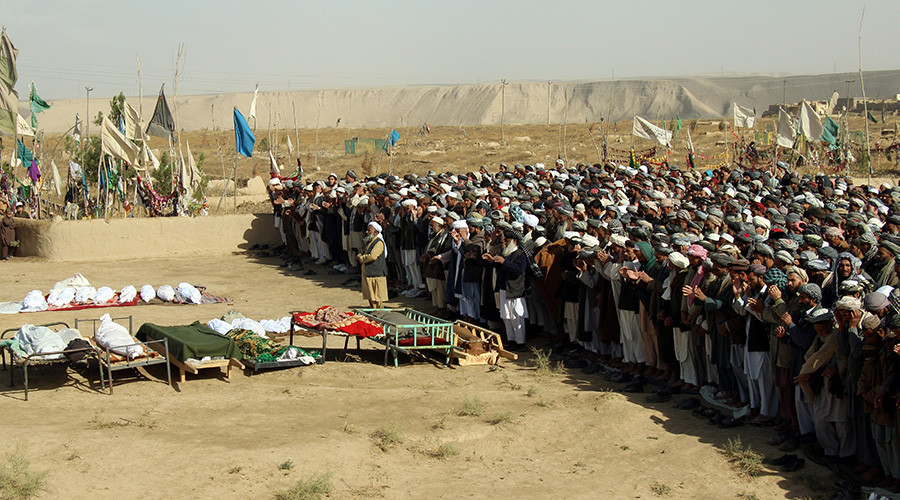 "The loss of civilian life is unacceptable and undermines efforts toward building peace and stability in Afghanistan,"Yamamoto said in a statement.  
Thursday's airstrike was called in to support a Special Forces raid on suspected Taliban militants in the area. 
The Afghan Special Forces and their US advisers came under heavy fire in Buz Kandahari, with three Afghan troops and two Americans losing lives in the gunfight. 
On Saturday, the US military confirmed that it carried out the airstrike in which 32 civilians died, and promised to investigate the incident. 
"I deeply regret the loss of innocent lives, regardless of the circumstances," Gen. John W. Nicholson, commander of US forces in Afghanistan, said in a statement.
"The loss of innocent life is a tragedy and our thoughts are with the families. We will work with our Afghan partners to investigate and determine the facts and we will work with the government of Afghanistan to provide assistance," he added.
The Kandahari tragedy adds to the increasing civilian death toll in Afghanistan, where 95 people were killed and 111 injured during the last seven days, according to UN data.