Peshmerga forces battling Islamic State in Iraq have lost many lives, the Iraqi Kurds' top diplomat, Falah Mustafa Bakir, told the media in Moscow. The Kurds have requested humanitarian aid from Russia to assist refugees and support for Peshmerga troops.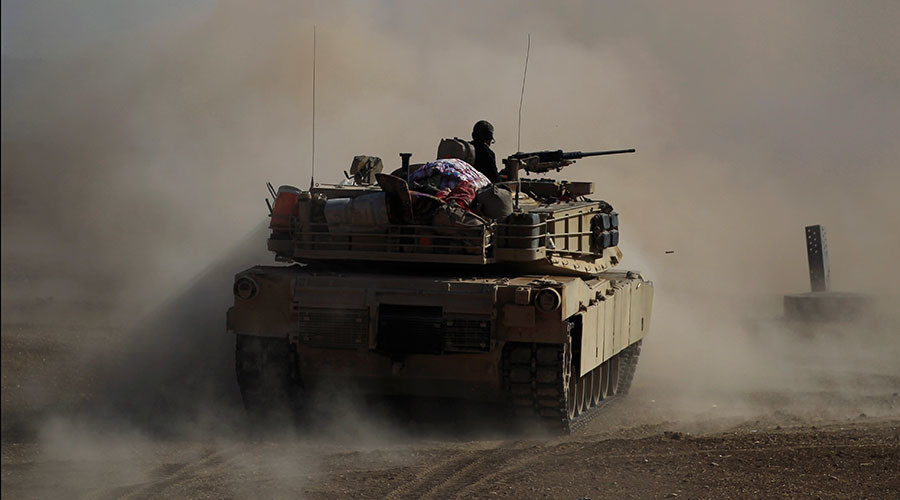 "We've made a request to support the Peshmerga forces, who have been fighting against terrorism, namely Islamic State [IS, formerly ISIS/ISIL], for more than two years. Many fighters have lost their lives during the fight," Falah Mustafa Bakir, head of the foreign department of Kurdistan's Regional Government (KRG), told Russia's Izvestia daily on Monday. 
"We have requested humanitarian aid to support the refugees who came to Iraqi Kurdistan from other parts of the country, as well as Syria," he added.
Bakir arrived in Moscow to discuss a range of problems in Iraq, particularly the challenge of combating terrorism in Iraq and Syria. Previous Tuesday, he met Russian Deputy Foreign Minister and Special Presidential Representative for the Middle East and North Africa Mikhail Bogdanov, Russia's Ministry of Foreign Affairs said in apress release.
Asked whether Kurdistan had turned to Russia for military help, in light of the current operation to eliminate an IS stronghold in Mosul, Bakir told Izvestia daily:
"Yes, we have asked for this kind of support, because as things stand now, the issue of counter-terrorism is crucial. The struggle is for the Islamic State stronghold in northern Iraq [Mosul]. In this regard, we believe that the international community, and above all our allies, one of which is Russia, should provide us with comprehensive support."