The US and NATO are building up their offensive capabilities on the Western borders of Russia and its ally Belarus, prompting Moscow to take reciprocal measures, Russian Defense Minister Sergey Shoigu told the two countries' top military brass.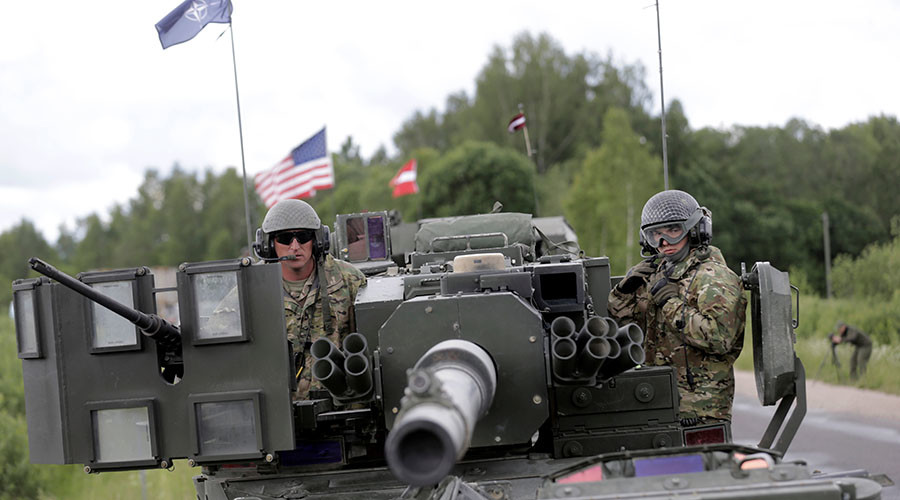 Those actions undermine strategic stability and are forcing Russia to take reciprocal defensive measures, including some in the Western theatre, the defense minister said.
NATO "has not abandoned attempts to dictate its will to other countries through economic and political means, as well as by military force," he said, noting that "an information war is in full swing."
Confronted with a complex security environment, Russia and Belarus will join forces to strengthen their mutual security, Shoigu added.
"Advanced bilateral cooperation and a common stance on major global and regional security challenges allow us to successfully tackle strengthening our defense capabilities," he stressed, adding that this approach appears to be necessary at this point, "as international crisis response mechanisms have stalled, while hotspots are already near our borders."
In order to address the security challenges, Russia is now supplying state-of-the-art armaments and weapons systems to the army units guarding the Western borders, as well as ramping up combat training for the troops, the Defense Minister said.
Russian and Belarusian militaries are constantly working on improving their interoperability and the capacity to act in large troops formations, he added.