Russia and NATO are to hold separate drills with the Balkan nations of Serbia and Montenegro, both formerly part of Yugoslavia. It comes as the Russian envoy to NATO has warned that the Western alliance's buildup could be harmful for other countries' security.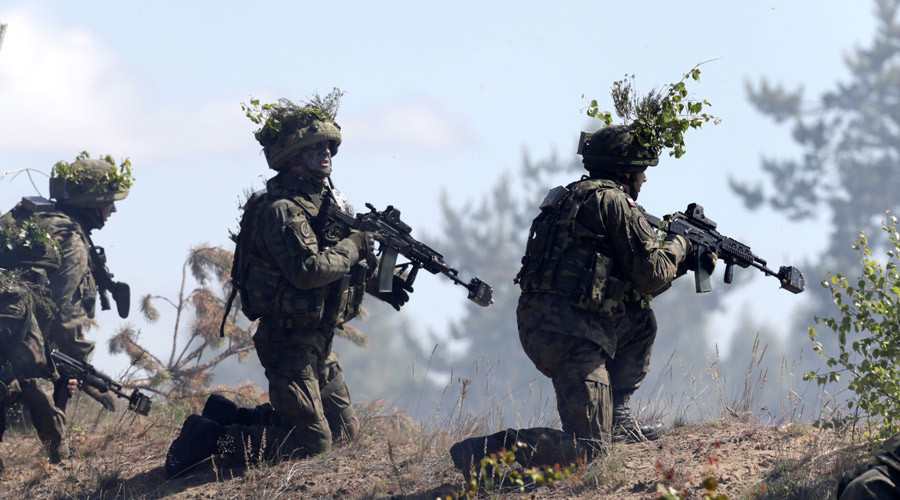 On Monday, 680 personnel from 32 NATO states and partner countries, including Georgia, Albania, Israel and Ukraine, started a series of joint exercises known as Crna Gora (Montenegro) 2016. Between October 31 and November 4, multinational teams will participate in a number of scenarios simulating various disasters such as floods and chemical spills.
"This is an opportunity to work with them [NATO] during the four-day exercise to determine our capacity and the capabilities of our response to natural disasters, as well as to recognize our weaknesses and eliminate them in time," said Montenegro's Deputy Prime Minister and former intelligence chief Dusko Markovic, as quoted by the newspaper Vijesti.
In December, NATO formally invited Montenegro to join the alliance, while in May it has been granted an observer status after accession negotiations.
"Montenegro has demonstrated the ability as a future member of NATO, not only through organizing this exercise, but also bearing its burden," Markovic added. "Montenegro has demonstrated the ability to not only willing to accept but also help realize partnership goals."
Meanwhile in Serbia, 150 paratroopers from the reconnaissance battalion of the Ivanovo Airborne Division are to arrive in Belgrade to take part in the military exercise Slavic Brotherhood 2016. The Russian troops will be joined by Serbian and Belarusian forces. 
The joint Russian-Serbian exercise will last between November 2 and 15, and will also involve over 50 soldiers from the Russian Military Transport Aviation along with combat vehicles including the BMD-2 infantry fighting vehicle, the Tachyon drone and four ATVs for raids and reconnaissance missions. This would mark the second set of Slavic Brotherhood exercises with Serbia, with the first held last year near Novorossiysk.