The Russian Defense Ministry expressed surprise on Thursday over inaction of the United Nations Children's Fund (UNICEF) and certain permanent members of the UN Security Council amid a growing activity of terrorists in Syria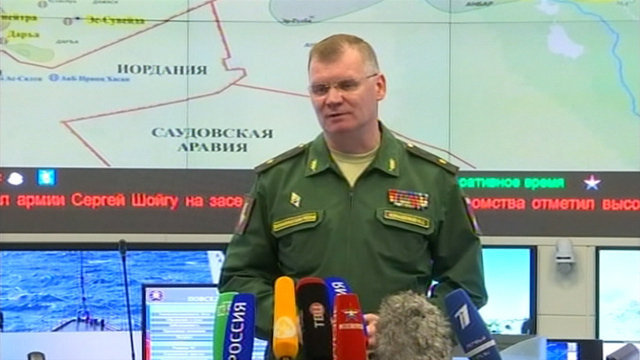 "Today a mine and a gas balloon coming from the eastern part of Aleppo under control of terrorists hit a school in the Hay al-Andalus district during school time," ministry spokesman Igor Konashenkov said.
"Three children died instantly and more than ten school students were hospitalized with grave wound when the school was shelled by gunmen," he said.
He said that at the same time the closest to the school humanitarian corridor for civilians of the eastern part of Aleppo in the area of al-Masharka came under fire as well. "Twelve civilians died and more than 20 were wounded," he said.
Warplanes of the Russian Aerospace Forces and Syrian Air Force have been making no flights within a ten-kilometer zone around Aleppo for the tenth day running. Terrorists take an advantage, intensifying fire from artillery weapons and self-made rocket launchers, shelling nearby residential neighborhoods in the western part of the city.
"Why do UNICEF and certain permanent members of the UN Security Council persistently turn a blind eye to this?" he asked.