German police forces conducted several raids across five federal states in response to an "imminent terror threat," according to local media. At least one arrest is reported.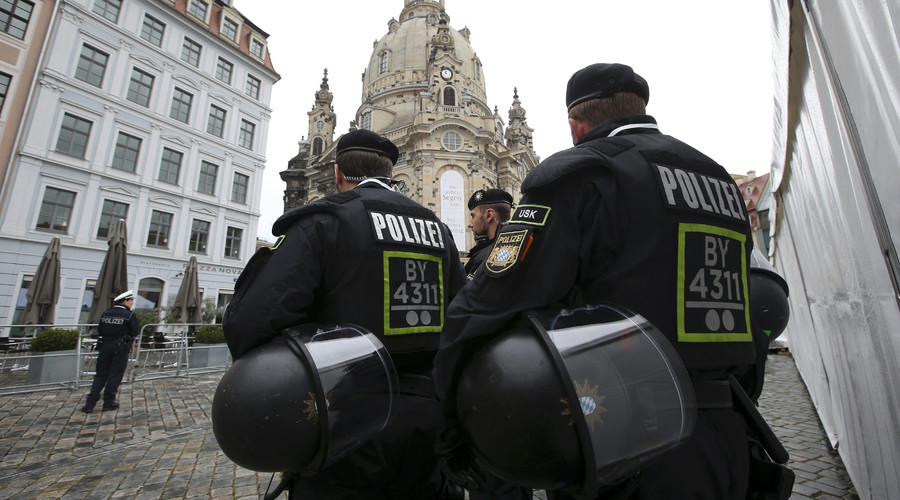 Operatives of elite police anti-terrorism units, the SEK, were scrambled across five German states, including Thuringia, Hamburg, North Rhine-Westphalia, Saxony and Bavaria, according to Spiegel magazine, which cites police in Thuringia.
#BREAKING: German authorities have conducted 13 counterterrorism raids in five federal states, police in the eastern state of Thuringia say. pic.twitter.com/sl2N0oVlyF

— dpa international (@dpa_intl) 25 октября 2016 г.
Bild magazine cited "an imminent terror threat" as a trigger for the operation.
The large-scale operation reportedly targeted "Islamist-linked terror suspects," local broadcaster MDR reported.
A 28-year-old suspect, said to be a "Russian national of Chechen descent" with links to Islamic State (IS, previously ISIS/ISIL) is wanted by police, Spiegel reported. According to Bild, the suspect may be plotting "a serious act of violence."
Among other suspects are also 10 men and three women, all with alleged Islamist backgrounds.
All the suspects are reported to be asylum seekers with unknown residence status.
Police forces deployed sniffer dogs to detect potential explosives.
At least one suspect is reported to have been placed under arrest in the central Thuringia city of Suhl, where "white powder" of unknown origin was found.
Later, Thuringia criminal police said there is no threat of a terror attack, adding that preliminary outcomes of the operation would be released "in a matter of days."