Wikileaks has released its 12th batch of emails from Hillary Clinton's campaign chair John Podesta. The brings the total number of emails released to date to almost 19,000.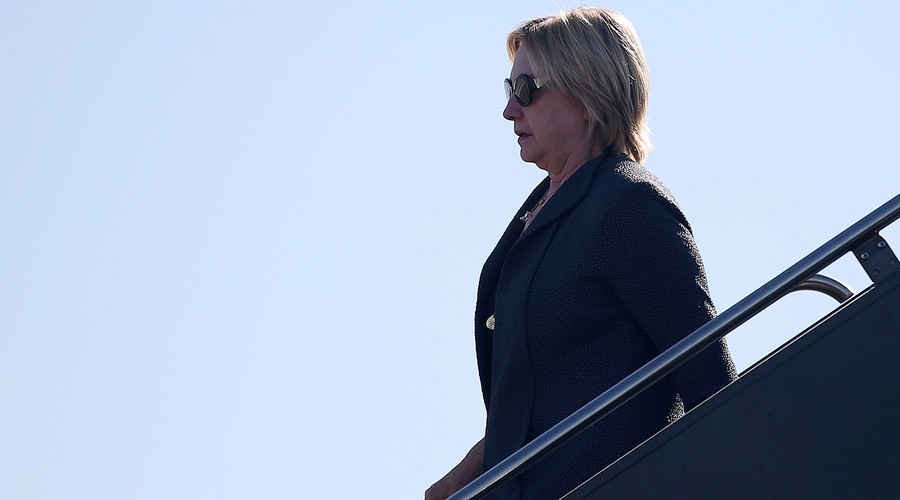 WikiLeaks has previously stated that there are around 50,000 emails in total, with previous leaks exposing the Clinton campaign's cozy relationship with the media, its efforts to stop former Democratic candidate Bernie Sanders making the White House and the long-awaited speeches Clinton gave to Goldman Sachs.
Tuesday's release included a list of potential vice presidential picks, categorized by race and gender, opposition research on Trump, and staffers describing Sanders as a "doofus" and saying they "f*cking hate" potential Democratic nominee Larry Lessig.
A September 2015 email exchange between Podesta and Nick Merrill provided "core language" to be used in response to questions Clinton could be asked about her email server, and the decision to "bleach" emails from it. 
The emails contain long and short versions of responses for Clinton. 
"Because the government already had everything that was work-related, and my personal emails were just that –  personal – I didn't see a reason to keep them so I asked that they be deleted, and that's what the company that managed my server did. And we notified Congress of that back in March," the mail reads.
Another answer is provided for the question, "Why won't you say whether you wiped it?"
"After we went through the process to determine what was work related and what was not and provided the work related emails to State, I decided not to keep the personal ones," the response reads.
"We saved the work-related ones on a thumb drive that is now with the Department of Justice. And as I said in March, I chose not to keep the personal ones. I asked that they be deleted, how that happened was up to the company that managed the server. And they are cooperating fully with anyone that has questions."