French President Francois Hollande will lead tributes Saturday to the 86 people killed in Nice's Bastille Day truck massacre, three months on from the extremist atrocity in the southern resort city.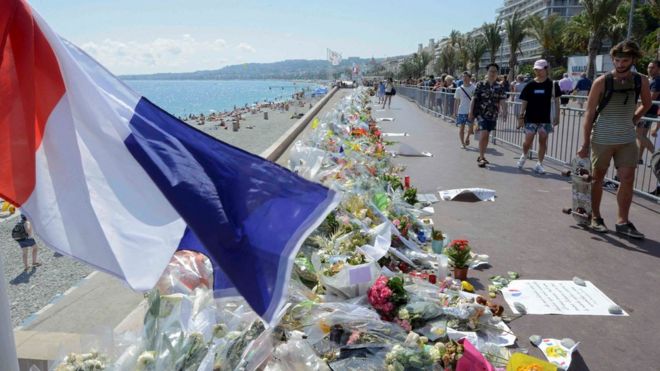 The homage to the dead as well as more than 400 injured in the July 14 attack was postponed until a day after the three-month anniversary because of storms in the region.
In the attack, a 31-year-old Tunisian extremist rammed a 19-tonne truck through a crowd of more than 30,000 Bastille Day revelers on the seafront Promenade des Anglais before police shot him dead.
ISIS said the driver of the truck, Mohamed Lahouaiej Bouhlel, was one of its followers.