Thailand's King Bhumibol Adulyadej, who reigned over the country for more than 70 years, died Thursday after an extended illness. He was 88.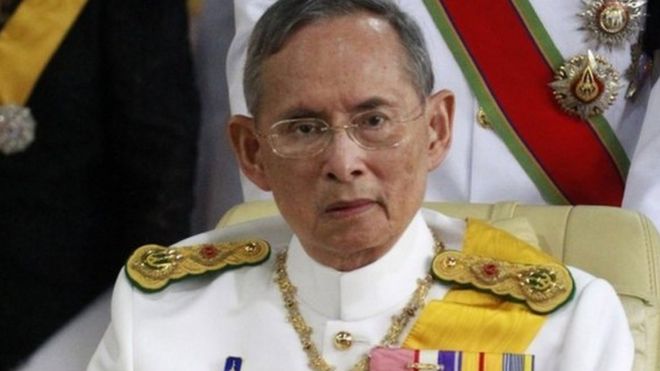 The Royal Palace said Bhumibol, the world's longest-reigning monarch since his 1946 coronation, died at Siriraj Hospital in Bangkok. Officials did not give a cause.Officials said he "passed away peacefully" at 3.52 p.m. local time. The government declared a year of mourning.
Although he had no formal political role, Bhumibol was a unifying figure through the nation and widely respected by a majority of Thais. He had been hospitalized for many years, making only limited public appearances.
"It's a great loss to Thai people," Prime Minister Prayuth Chan-Ocha said.
Crown Prince Maha Vajiralongkorn is expected to become Thailand's new king.