German Chancellor Angela Merkel condemned the reluctance of German businessmen to negotiate on a free trade agreement between the United States and the European Union (TTIP), accusing them of anti-Americanism.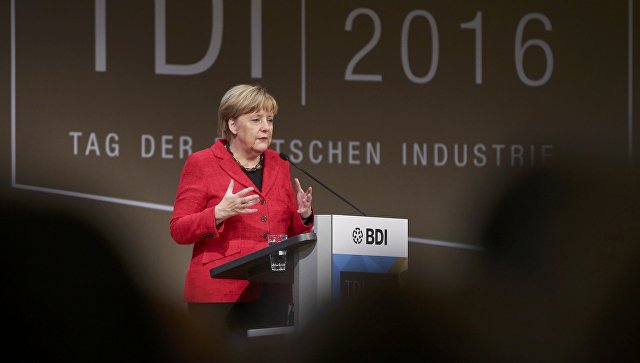 "If we were talking about a similar agreement with Russia, we won't be able to hear even the half of the criticism that we heard today. We should think about this", said the chancellor, urging businessmen to reconsider their attitude to the economic cooperation with the United States. 
Earlier, Vice-Chancellor and Minister of Economy of Germany, Sigmar Gabriel, said that the negotiations on the TTIP have failed.
Opponents of the agreement believe that it reflects the interests of multinational companies only, which are in favor of reduction of control and measures deregulation in Europe.