The Czech president, Miloš Zeman, says he would vote for Republican candidate Donald Trump in November's US presidential election if he had American citizenship.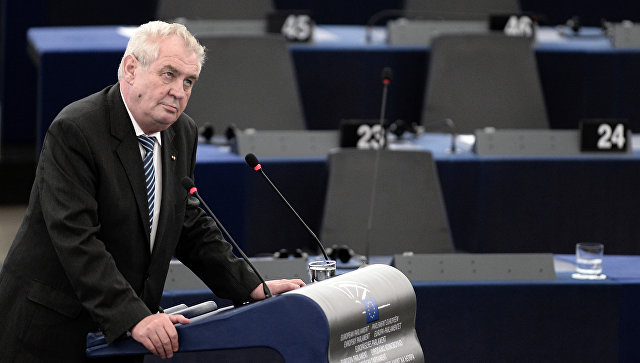 Speaking to iDnes.cz, Mr. Zeman said if elected Mr. Trump's Democratic opponent Hillary Clinton would follow the unsuccessful policies of President Obama.
Mr. Obama has managed to unsettle the entire Middle East, the Czech head of state told the news website.
Mr. Zeman compared Mr. Trump to Ronald Reagan, who he said had initially been ridiculed as a "dumb actor" but went on to become one of the greatest US presidents.