Russia's participation in the fight against terrorism in Syria is a positive factor. This opinion was expressed in an interview with the local French-speaking RTS TV channel Swiss lawyer, a member of the UN commission on inquiry of possible human rights violations in Syria, Carla del Ponte.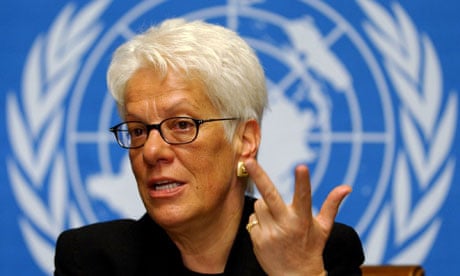 Del Ponte believes that it is necessary to maintain a dialogue with the Syrian government in the interest of resolving the crisis. "If we want a ceasefire and seek peace, we must, first of all, to talk with the government", – she said, referring to the experience of the conflict in Bosnia and Herzegovina in the 1990s and concluded Dayton Accords then.
Earlier, the lawyer told reporters that she plans to visit Damascus and now expects the answer of possible timing of such a visit from the Syrian authorities.
When asked about the issue of migration in Europe, del Ponte said that "Europe does not do (for migrants and refugees) that must be done". "There´s a need to be more generosity, need to give them asylum, food and hope. All those people will return (home), when there will be peace." – she concluded.